August 29, 2022
No Comments
How to Reskill for Global Opportunties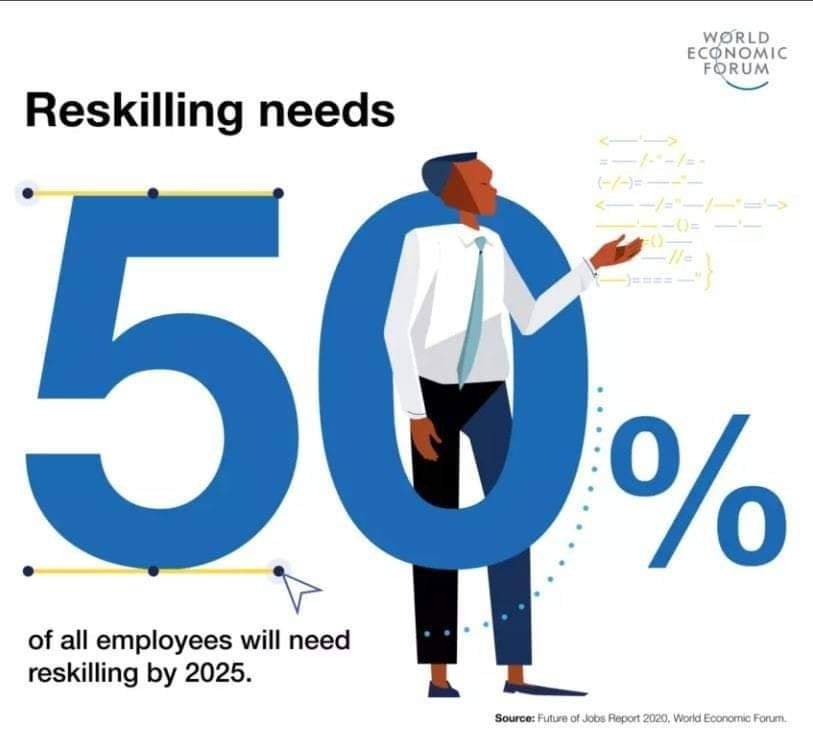 The term "Reskilling" simply means learning new skills to do something different and this has become apparent in our world today for anyone who want to leverage on the global opportunities.

Technology has opened us up to lots of opportunities and over the years we've see a lot of people reskill to is the Technology industry. I did it, from Human Physiology to Information Systems and Technology.

Now Technology is broad so for depth, I will focus on Digital Business Solutions, an area where I work with teams using technology platforms, tools, and systems to train and support businesses to deliver value to their customers.

Here are 10 career areas in Digital Solutions, individuals can reskill to leverage global opportunities, they include:

✨️Digital Business Development
✨️Web Development
✨️IT Project Management
✨️Product Management
✨️UI/UX Designer
✨️Digital Marketing
✨️Data Analysis
✨️Quality Assurance
✨️Customer Experience/Support
✨️IT Solutions Specialist

If you want to take advantage of global opportunities you need to reskill so what are the steps to reskilling for global opportunities?

✨️It starts with an interest and that should be matched with understanding the area where you want to reskill

✨️Research and know what it will take you (time, resources, training etc)

✨️Look out for a coach to guide you. The coach will work with you to create a roadmap to help you reach your goals.

✨️Training is definitely required, how long the training will last depends on the skill gap you need for the new thing you want to do.

✨️I always advocate for people to find a community and network with others.

✨️Volunteering is also a great way to get hands-on quickly and as well, learn how you can start earning quickly.

If you lead a team or run an organisation, here's an article on How Employers Can Drive Reskilling in their Organisation. Click HERE.